COMMISSIONED EMBROIDERY

A commission I did for Govinda Trazo. I embroidered her heart doodle into a brooch.
See her heart doodle in this Instagram post.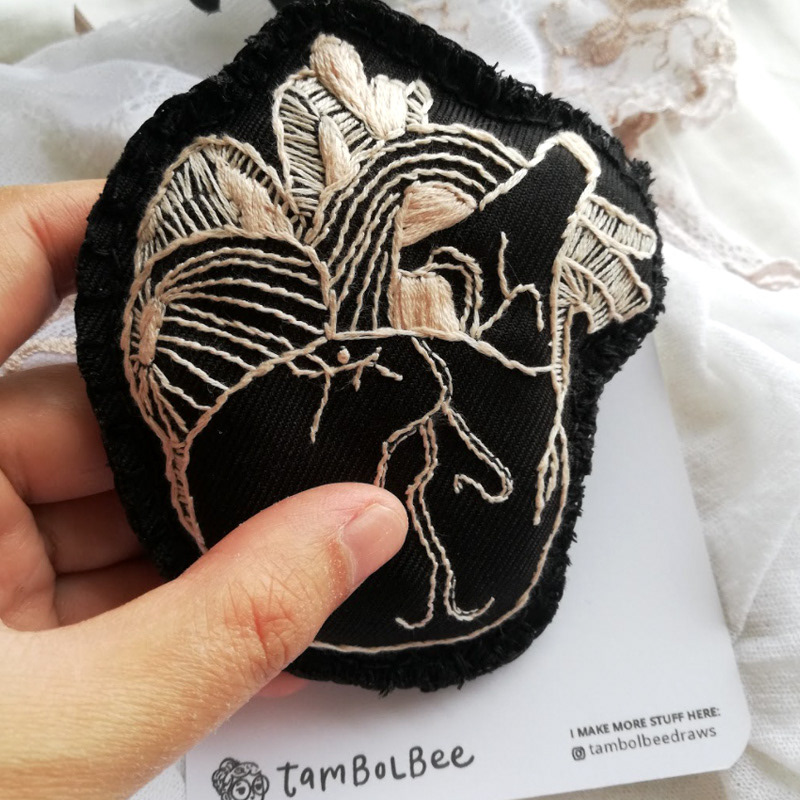 COMMISSIONED EMBROIDERY

Another embroidery commission for

February Canoy

of 10YellowMilk. She asked me to embroider her
very own earrings which is very very challenging for me. I haven't embroidered something this small!
See my post on my Instagram post.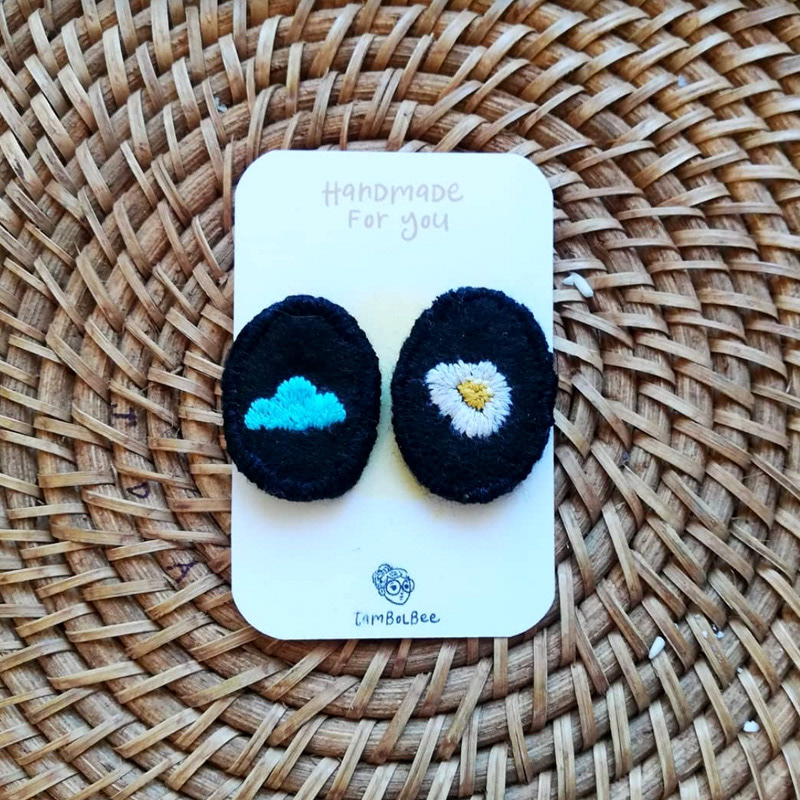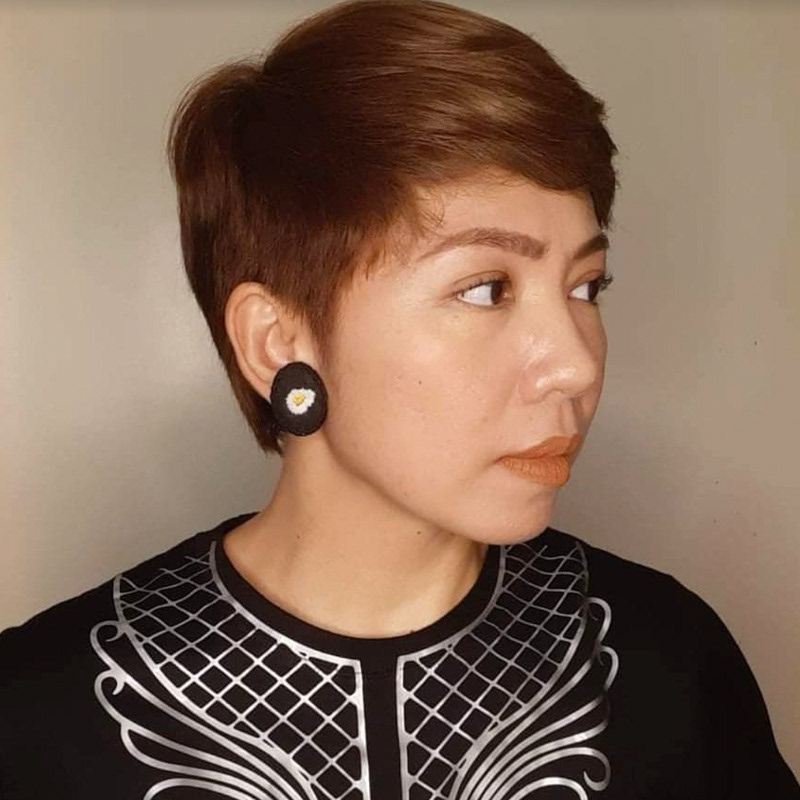 EMBROIDERED KEYCHAINS
Not commissioned but these will be on sale soon. Watch out for it!